Make The Proper First Impression With Awesome User Experience
We believe that the way your customers interact with your rand should be consistent with your claims that it is cutting-edge, cult, and unique. There are businesses that provide eCommerce services and provide premade themes that give you a different appearance. We act in exact opposition to this. With a tailored design strategy that ensures a least 2x return on investment within three months, our team of specialists will elevate your online presence to new heights.
"A well-designed eCommerce website can boost conversion rates by up to 200%, according to recent studies."
What Makes Us the Best Option for Your UI/UX Design Needs?
Successful eCommerce business owners understand the value of spending money on UX design that is conversion-focused. Only a handful of the causes are as follows: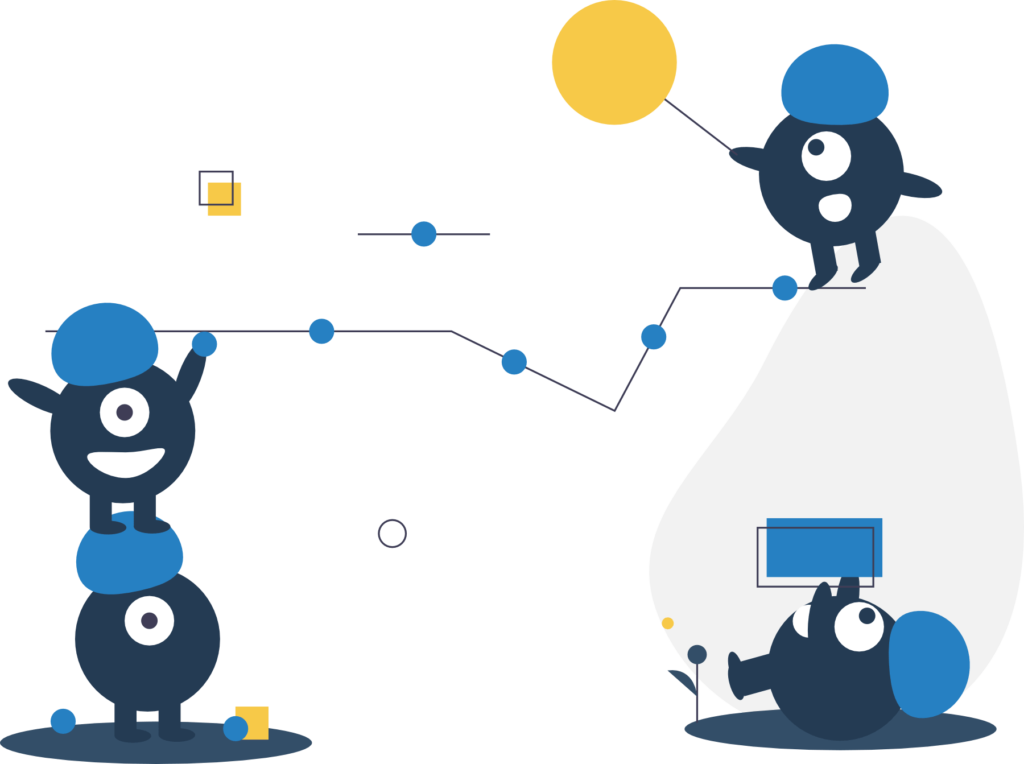 01.
Design
Conversion rate optimisation (CRO) can be pricey, but conversion-focused UX
design is a more affordable option that produces benefits quickly.
02.
Quality
Conversion-focused design has a proven track record of producing ROI in just two months.
03.
Innovation
A memorable buying experience that conveys your brand's message through design
is essential for keeping customers engaged and coming back.
04.
Execution
The key to success with your online store is knowing the difference between a
template/theme, UI designer, and UX expert.
Best Practices for Customised UI/UX Design:
Define Your Objectives and KPIs
Our team will collaborate with you to comprehend your needs, pain spots, and business goals. Then, in order to track our progress and make sure that we are on track to achieve your goals, we will jointly establish specific KPIs.
Track User Behavior and Analyze Data
We analyse customer behaviour in your store using cutting-edge tools. We can then map out information that can help you increase conversions and lifetime customer value by identifying the important areas for development.
Conduct Competitor Analysis
Your brand is not an island unto itself. It's critical to know what your rivals are doing in order to keep one step ahead of them. In order to keep you one step ahead of the curve, our team will assess the tactics of your rivals.
Customise Your Store's Design
User experience (UX) and user interface (UI) design are combined by our team to provide a one-of-a-kind, bespoke store that truly represents your brand and increases conversions. To assure the greatest outcomes, our team of trained experts will implement the design utilising the most recent front-end technology
Audit Your Store and Provide Recommendations
We'll conduct a thorough audit of the UX, technical, functional, and SEO components of your store. We'll offer suggestions for optimising your store to fulfil your KPIs based on our findings.
"Don't settle for an average online store experience. Unleash the power of exceptional UX design with us today."
Why Choose KiwiCommerce for All Your eCommerce Needs?
Magento Mastery
30+ Magento Certified Experts and a Magento Master
Decades of Expertise
10+ Years of eCommerce Experience
Proven Results
250+ Successful WooCommerce, Shopify & Magento Projects
Dedicated to Your Success
We Make Your Targets Our Own
Trustworthy Partners
Innovation, Honesty, Quality, and Transparency at the Core